It can be a big task choosing new or replacing old chairs, for a restaurant or café. Not only do they need to suit the aesthetics of the establishment or the brand, they need to suit the people who sit in them ... your customers. Whether you've got a vision already or need some advice, our staff at Replica Furniture are always happy to help you choose the best chairs for your Restaurant of Café.
Classic and Comfortable
If your goal is maximum comfort, lasting style and happy customers, we've got the perfect chairs in mind. Our all-time favourites and bestselling designs, The Replica Hans Wegner Elbow Chair and the Replica Hans Wegner Wishbone Chairs. Both built from solid timber and available in a range of colours, it is hard to choose between the two.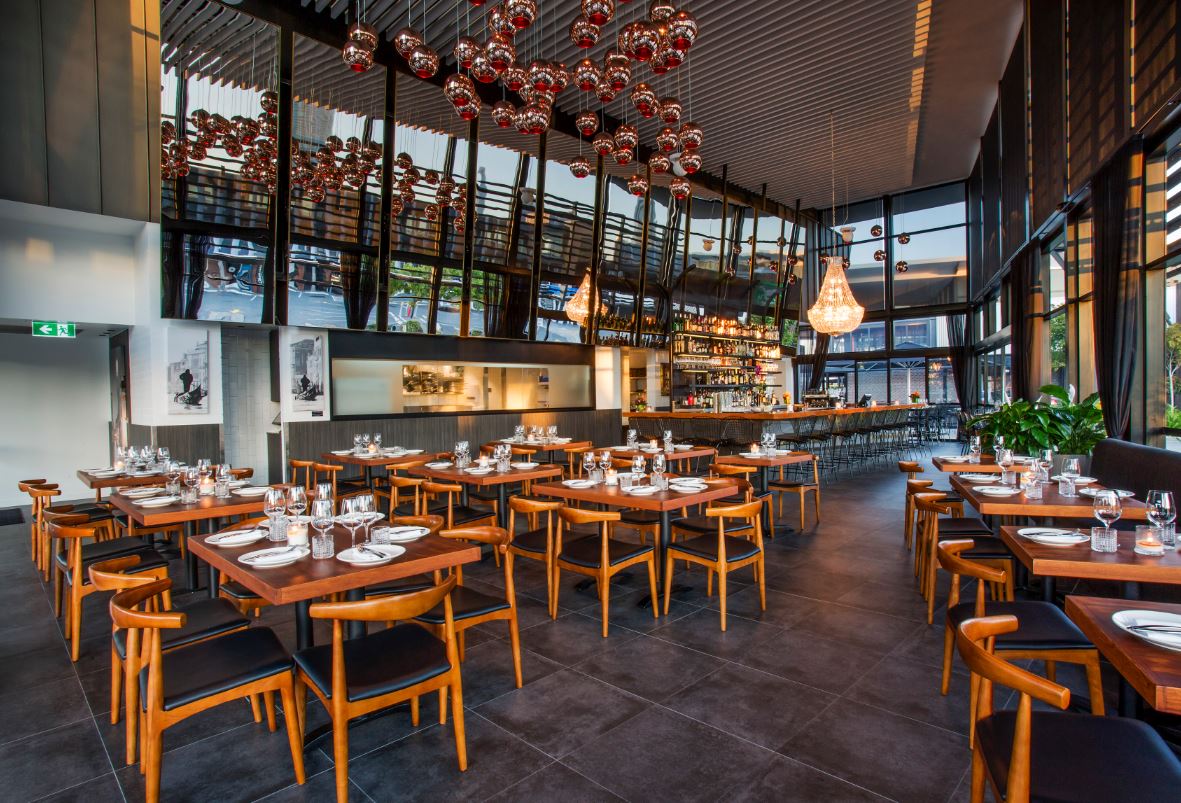 The Replica CH20 Elbow Chair is carved from solid ash timber and available in a natural, mid-walnut, dark walnut or black stain. The combination of the large cushioned seat pad, paired with the smooth curve of the backrest, make this chair perfect for long lunches and those who like to sit back and relax for an hour or two.
The Replica Wishbone chair has a bent timber frame, which makes it uniquely beautiful, setting itself apart from other styles. We have a range of colours to choose from, including natural beech, white, and walnut, to name a few. The seat is made from a natural chord, which gives the chair a laid-back expression, perfect if you're wanting to achieve a Danish or coastal look.
Contemporary and Functional
Restaurants and cafes often need to be flexible in their layout and staff are constantly moving furniture around. So if this sounds like your establishment, don't worry.. we've got a few chairs that might suit!
Our Replica CH88 chair has classic features like the Replica Elbow Chair, but its functionality suits a fast-paced restaurant. Carved from natural ash and supported by a lightweight tubular frame, this design is slick and simple. Not to mention it also stacks, making them easy to store!
If you're looking for something a little more modern, with similar functionality, our Replica Stacking Bend Chair is just for you! It is made from steel wire, designed with an abstract pattern on the back rest and has a seat pad for comfort. It comes in either black or white and of course stacks, making opens and closes a lot easier for the staff!
Outdoor and Durable
Need something that's stylish, but suited for outdoors? We've got a whole range of outdoor chairs that are durable and easy on the eye. Our Replica Masters Chair is a winner and covers all bases. Its elegant design is moulded out of weather resistant polyurethane and available in white, black or grey. Its light weight and stackable, so no sore backs!
If you want a chair that's slightly more playful, our Replica Viento Chair comes in a range of colours. Its functionality matches that of the Replica Masters, but its design is slightly more abstract.
At Replica we pride ourselves with the knowledge of our products, having stock on hand and helping our customers to the best of our ability! If you're stuck with too many options to choose from and short on time, we are here to help select the best chairs for your restaurant or café.