Finding the perfect bar stool to tie your space together is no walk in the park. Incorporating the correct textures and complimenting colours can ultimately effective the cohesion of the appointed aesthetic within your space. Small details like counter stools often get overlooked in the design process resulting in a mix-match of style aesthetics. Australian owned furniture company, Replica Furniture, has created the Scandinavian Bar Stools for your home incorporating minimalistic and Nordic design influences to compliment your style vision.
Choosing the right kitchen stool to suit your home
Our extensive experience in furniture retail shows us that modern Australian homes opt towards Scandinavian-styled aesthetics, creating environments that achieve minimalism, functionality, and cohesion throughout. The Scandinavian Bar Stool exclusive to Replica Furniture effortlessly encapsulates this exact desire.
The Scandinavian Bar Stool by Replica Furniture effectively combines the ever-so-popular Nordic modernism with long-term practicality. Hand crafted from solid ash timber, this stool is the perfect addition for young families or high frequency hospitality businesses. The thoughtful design of this product allows for the stool to carry a simple, organic feel emitting a discreet presence in your space while radiating the desired subtle earthy tones commonly associated with modern European designer interiors.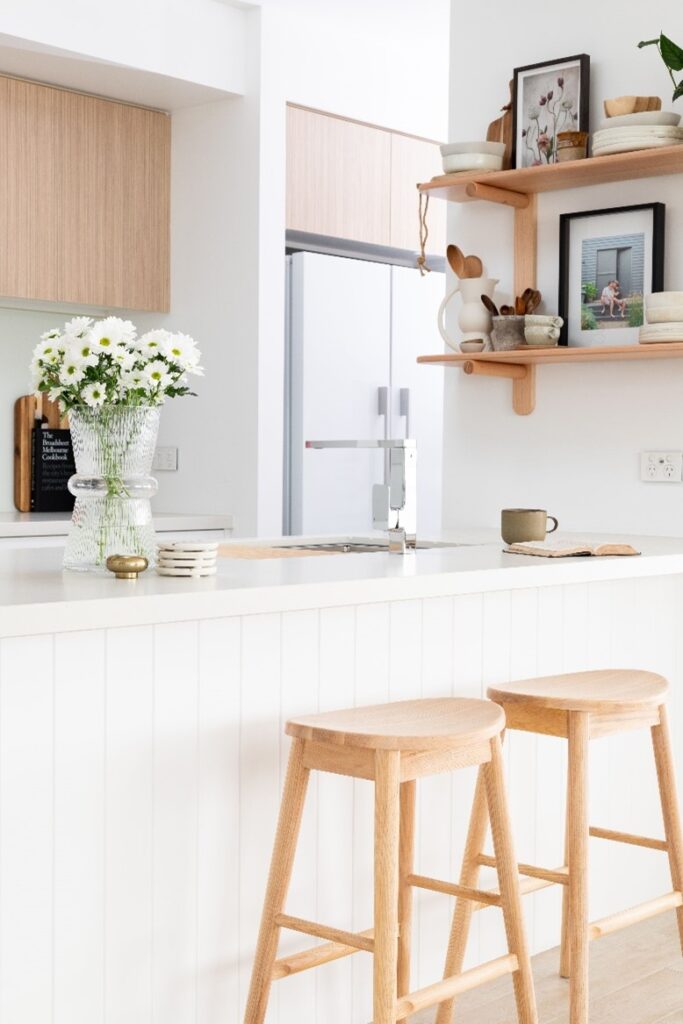 Scandinavian Bar Stools Style
The durable, modest yet effective design of the stool also allows for it to grow with your ever-developing interior style. Furthermore, obtaining such a simple structure that emanates a more understated Nordic interior look allows for other statement pieces to flow in and out of your space over time.
Scandinavian Bar Stools height for your home
Choosing the right height stool for your counter is a vital step that often gets overlooked in the process of designing your interior space. The ideal, recommended space between your chosen counter and seat height is 20cm-25cm allowing for optimal leg room of the seated person. The Scandinavian Bar Stool measures a seat height of 65cm, therefore suiting benches and counters around the standard 90cm height.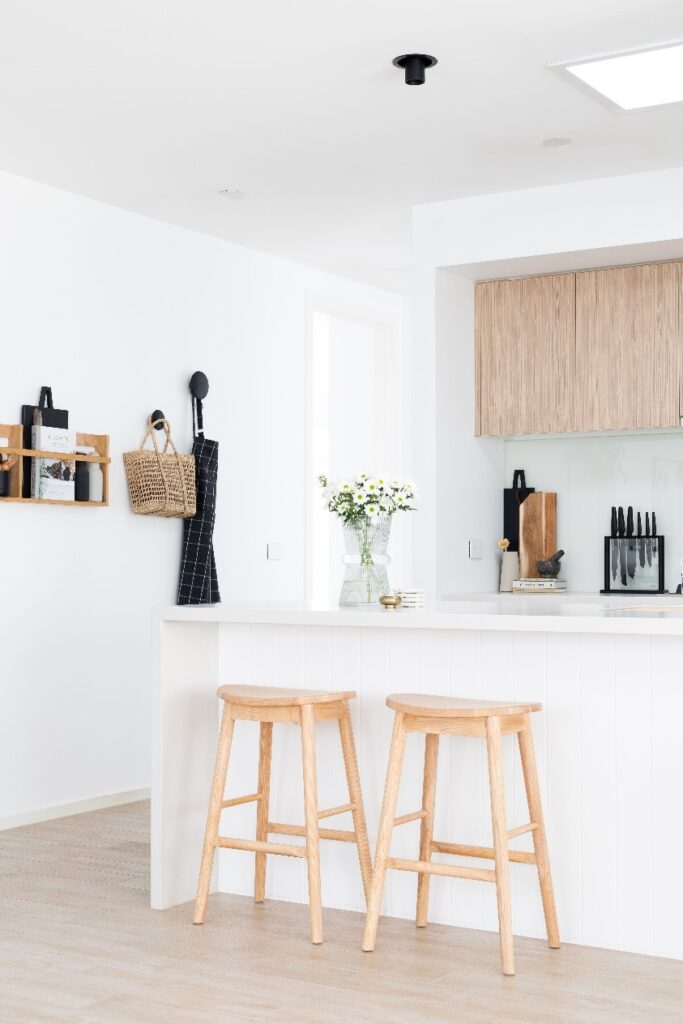 Finishes and Packaging
The use of natural timber in this piece ensures individuality and uniqueness present in the organic beauty of its wood. Consequently, each piece will vary in their natural qualities including knots, woodgrain, colour variation and surface markings. Therefore, the colour tones of solid timber varies from each pieces and with time will darken as the timber ages.
The Scandinavian Bar Stool is also available in a classic white or black finish. Whether you choose a natural, white or black finish, this stool will effortlessly retain the sought after European designer atmosphere.
This product comes pre-assembled. Packaged 1 item per box to ensure the safety of the Scandinavian Bar Stools for your home through transit.