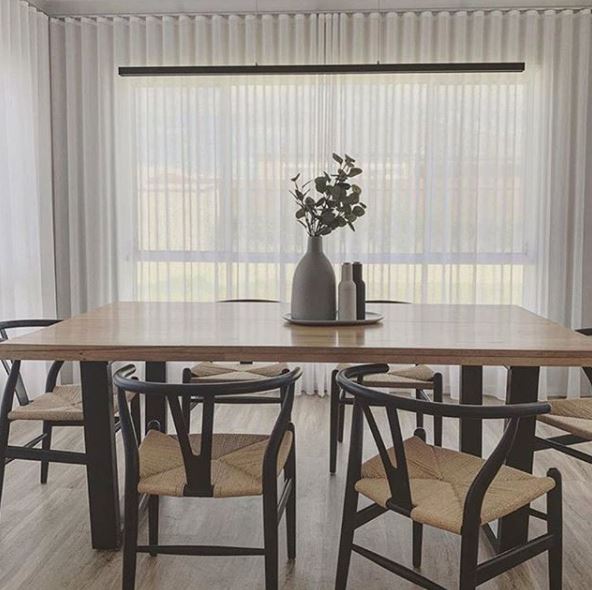 In choosing the perfect chair for your café there are a number of important factors to consider to ensure your customers leave your establishment satisfied. Some may argue that the aesthetic of your furniture is the most important factor, when in reality comfort and durability play a vital role in customer satisfaction. This article will help you decipher the most important factors when choosing your perfect café chair.
Aesthetics -Fitting the theme of your café
The overall appearance of your café can make or break it. The look and feel can ultimately determine the profitability of your establishment. While café furnishings and colour schemes are important, The right choice of chair is imperative.
To choose the perfect café chair, define the 'theme' of your café. For example If you are considering a minimalist look, consider all white chairs or black chairs.
For a coastal Hamptons décor choose chairs that invoke natural soft tones and a clean aesthetic. The Hans Wegner Wishbone in white or natural is a popular choice and works beautifully in a coastal setting
Comfort in a café chair is crucial
In choosing the perfect chair for your cafe, The look of the chair and how it fits into your theme is important but comfort is crucial. No matter how beautiful your chairs are, customers will only love them if they are comfortable. Customers go to cafes to relax and unwind, it is important to choose a cafe chair that will allow your customers to sit for extended periods of time.
The Replica Iconica timber chair by Tom Kelly has been specifically designed for comfort and is a great choice for commercial settings
Functionality in your cafe chairs
If customer attendance fluctuates, consider chairs that are stackable for effective space management. Stackable cafe chairs can be easily moved around and stored when needed.
The The Hans Wegner CH88 stackable chair is not only a classic stylish chair but also extremely practical in a commercial setting
If your café or restaurant is partially or wholly outdoors, it is a good idea to find out if the chairs will withstand all weather elements.
Choosing durable chairs that are UV treated, will save money in the long term
The stackable Replica Air Chair is a great all purpose, all weather choice that comes in a variety of colours. UV stabilizers ensure that the product will last in direct sunlight in the Australian weather.
Our company offers in store and online shopping. Visit us at our Brisbane showroom, 7 days a week, or check in to our online store. Our helpful team are happy to assist with your enquiries and offer free professional interior decorating advice.