With the recent year of COVID restrictions, creating a relaxing space in your home has never been more important. Over the past two years we have seen many people turn to working from home and schooling at home for safety. As a result, a homely space can easily loose its comforting and relaxed energy by being used as a workspace. Reclaim your space with the help of Replica Furniture. With our wide range of lounge products to select from, you'll be back to unwinding at home in no time.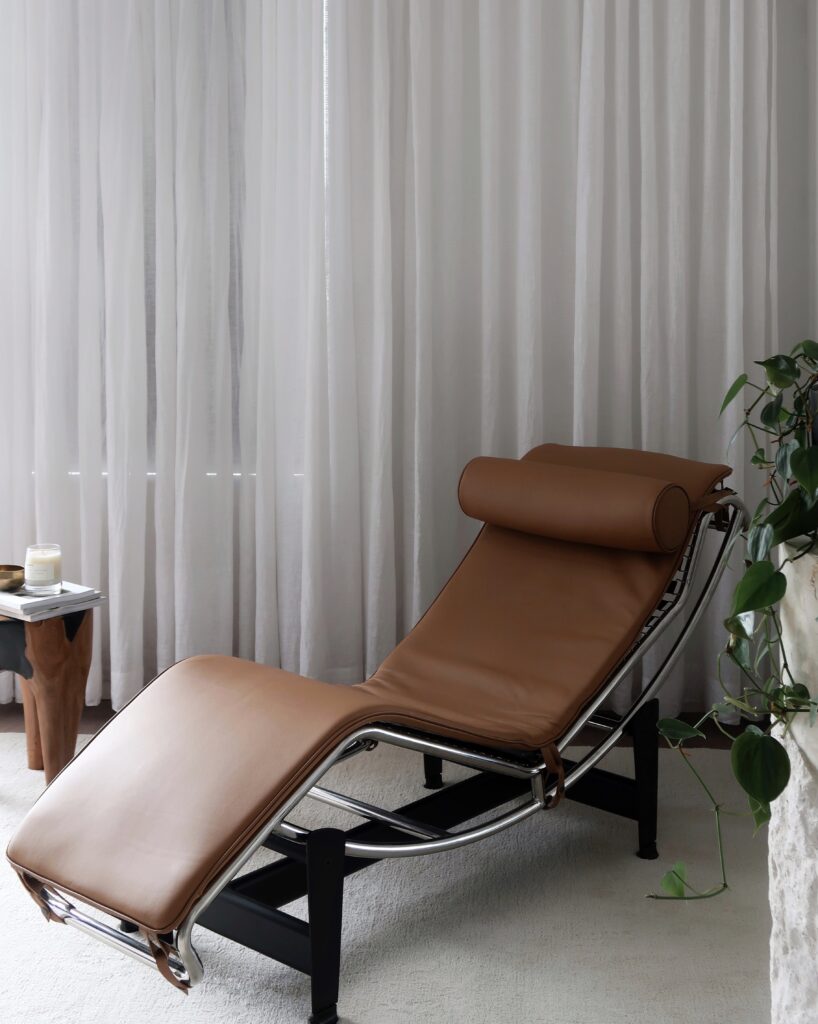 Creating a relaxing space in your home with the Replica Le Corbusier LC4 Chaise Longue
A prime example of a product designed for comfort and indulgence is the Replica Le Corbusier LC4 Chaise Longue. This lounge is upholstered in soft Cognac Italian leather, generating clear elements of luxury and relaxation. In addition, the chaise sits upon two rollers that allow you to move the lounge to your preferred position. Whether reading a book, watching your favourite comfort show or just having a afternoon snooze, this lounge will have you cosy the moment you sit down. The frame is crafted and welded by hand from tubular stainless steel; fastened to the frame with leather straps of the same soft Cognac Italian leather. Furthermore, the lounge features a small cylinder head pillow for extra support and added comfort.
This piece has been thoughtfully designed with a lovely soft colour that will enable you to place the chaise longue alongside almost any style of interior decoration. Placing this in your lounge room, office, or bedroom will certainly soften the entire space and refresh the feeling of relaxation throughout your home.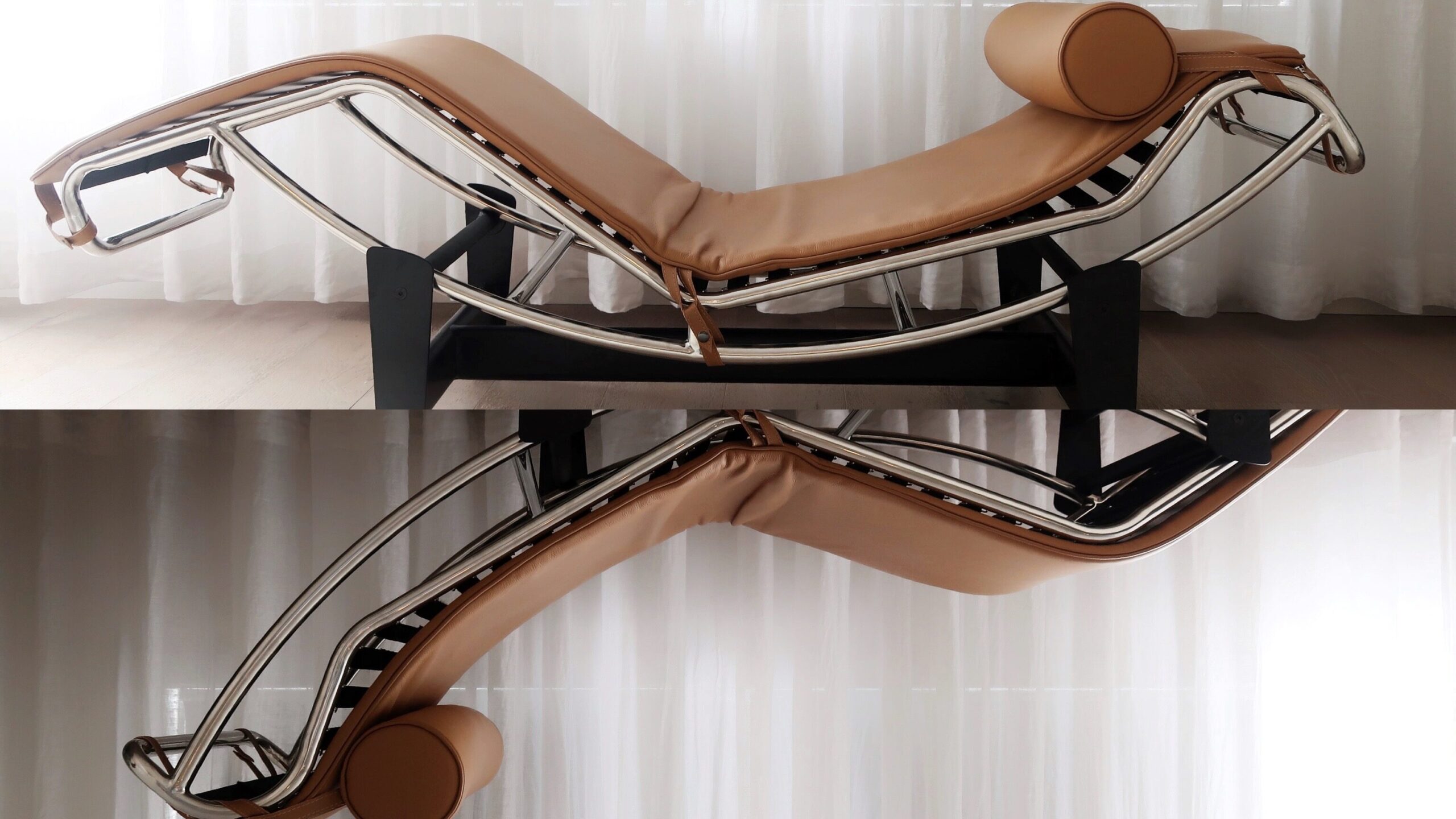 Complementary pieces
Creating a relaxing space in your home can be done with ease by choosing select pieces of the same warmth and energy. For instance, the Replica Le Corbusier LC4 Chaise Longue pairs perfectly with the Replica Walnut Scandi Coffee Table. The sleek, simple design of the low timber table helps to up keep the understated and relaxed energy. Additionally, the dark shades compliment the Cognac Italian leather rather than overpower it. Ensuring the furniture in your space produces the same atmosphere is key in creating a relaxing space in your home.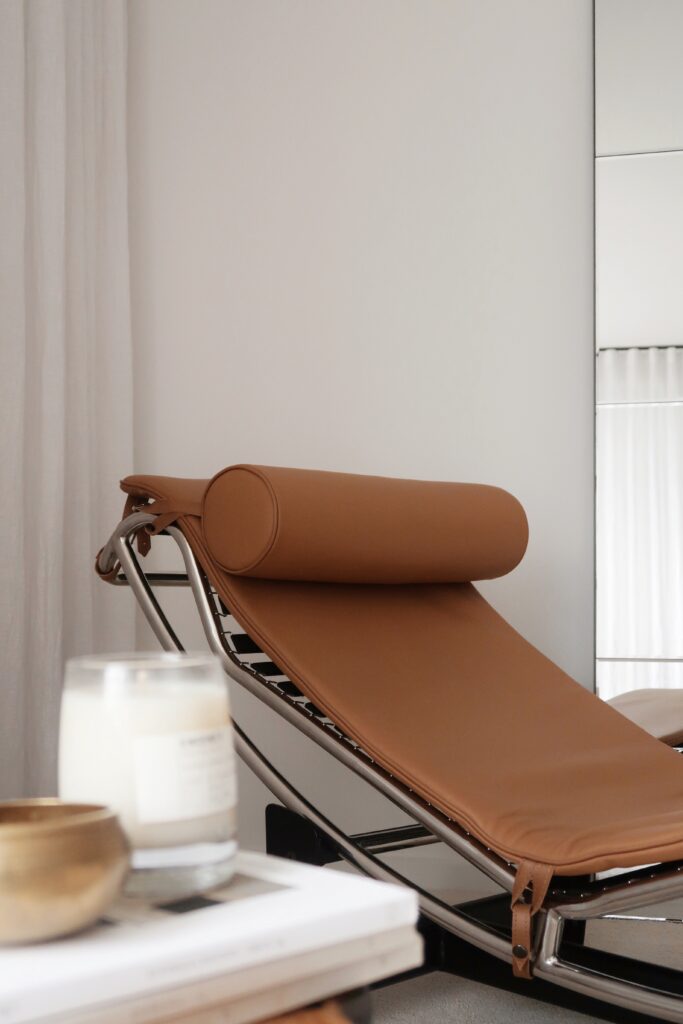 Lounge Products from Replica Furniture
Replica Furniture knows the importance of creating a relaxing space in your home. More so than ever given the current state of the world and those turned to work from home. Subsequently, our lounge range has developed significantly, including a range of differing products in various colour options. From sofas, daybeds and lounges to rocking chairs and armchairs with ottomans, we have what you need.
For instance, the Replica Featherston Chaise Longue Z300 is available in six colours, catering to the colour pallet in any house. Much like the Replica Le Corbusier LC4 Chaise Longue additionally available in black Italian leather and black and white pony hide. By offering various colour and material options, customers have more flexibility to bring cohesion to a space. This can be done by matching shades and tones to your pre-existing space. Or alternatively, by placing multiple of the same product in different finishes throughout the home.
In summary, whatever your space, we are here to help bring comfort and style.
Our friendly and experienced showroom staff are available to discuss through any possible styling choices at our Kedron showroom.
Alternatively click here to view our full range of lounge products.