The Replica Furniture team would like to warmly welcome you to our showroom! Located at 319 Gympie Rd Kedron, Brisbane, The Replica Furniture Brisbane Showroom is the perfect place to find what you're looking for. Open 7 days a week with on-site free parking, our wide range of designer replica furniture is waiting to be viewed by you!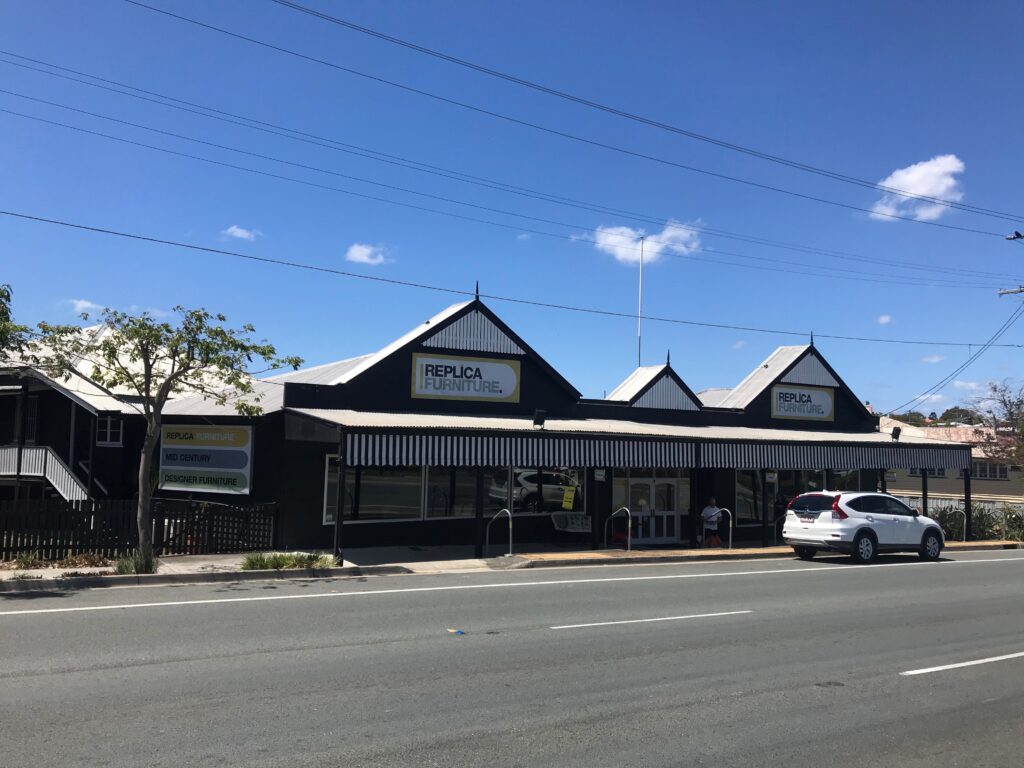 Split across three levels, our large showroom is able to display our full range of products. From stools, chairs and tables to lounges, lighting and outdoor, our showroom will have what you are looking for. View our filmed showroom walkthrough tour here !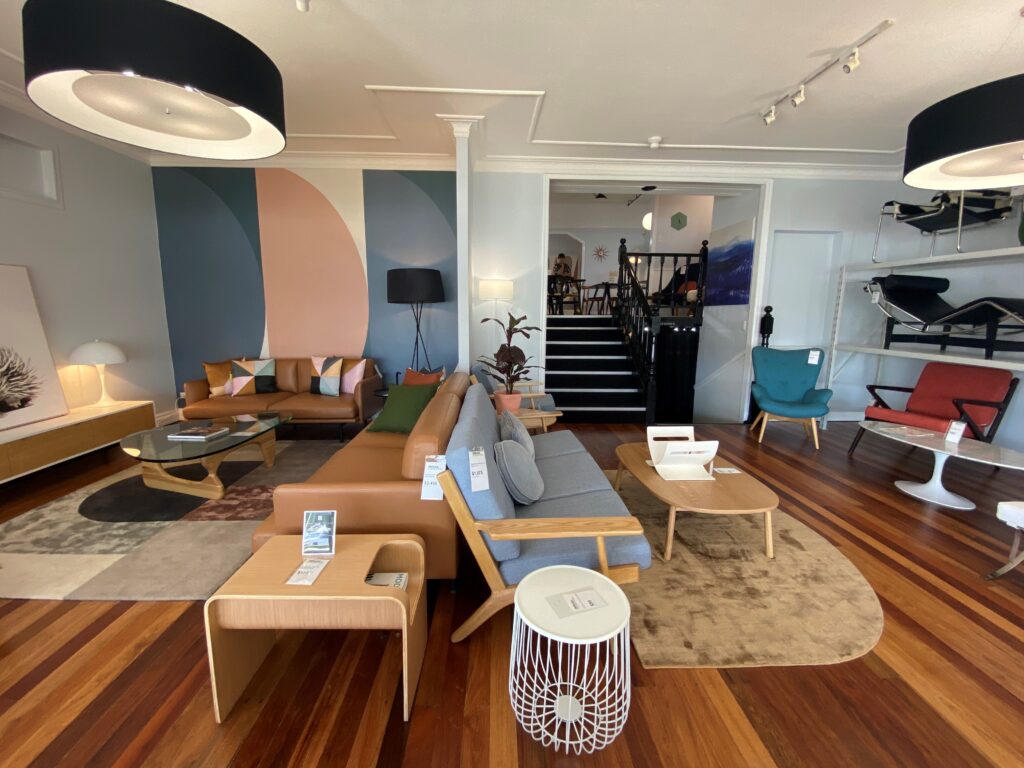 Parking
Located on a main arterial road in the northern suburbs, our Kedron showroom is easily accessible to the public. With a full, left-hand side parking strip available on Gympie Rd, customers can freely pull up right to our door. Alternatively, our off-street carpark located on the corner of Seabrook St and Gympie Rd, is only 50m from our storefront. A designated customer parking sign will direct you straight to our Seabrook St carpark. This is great for keepings pick-ups swift and seamless as we can transfer goods straight from our back sheds to the carpark. We have also found this location to be preferred by customers who may need more space or time to load their items into their vehicle without having to worry about passing cars.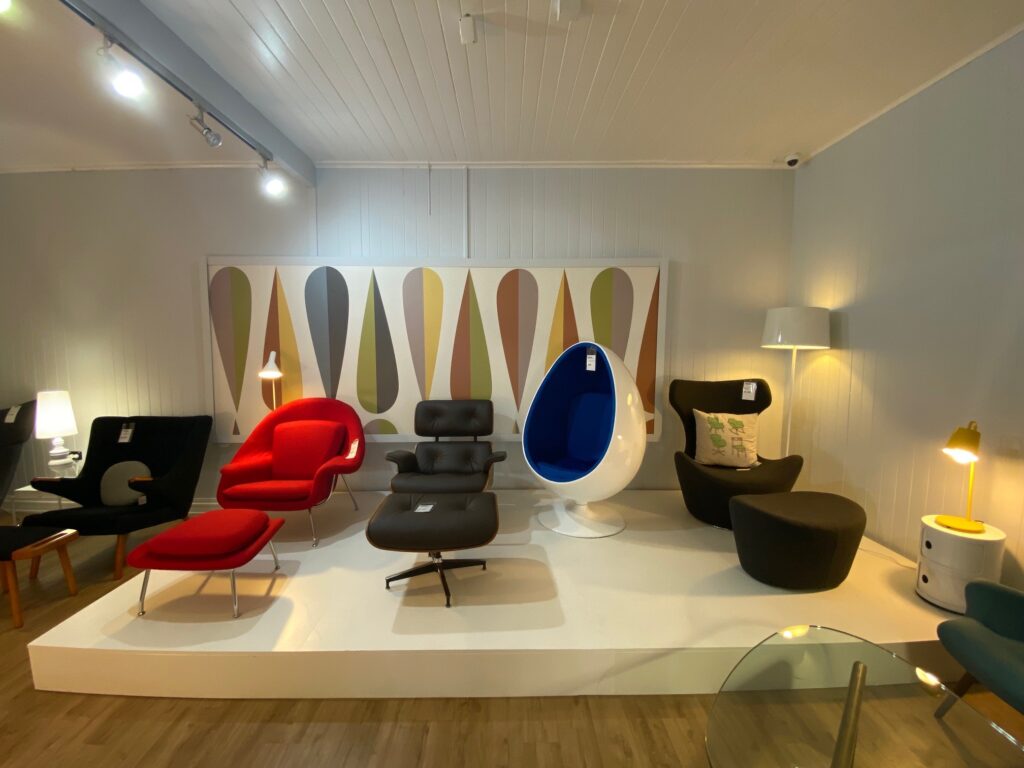 Loan Service
Over the years, we have developed a strong and reliable relationship with our customers. We take pride in our exceptional customer service and always strive to offer our clientele the best shopping experience possible. As part of this dedication, Replica Furniture offers a 24hr loan service on any of our stool or chair products. This allows you to take a replica piece home and try it out in your space before purchasing, free of charge. We understand the common annoyance of excitedly buying furniture only to see that when brought home, does not compliment the space as much as you previously thought it might. So, to avoid this bothersome process, come down to our showroom today and take advantage of our loan service. Guarantee that you are completely happy with the new piece in your space before making a solid purchase.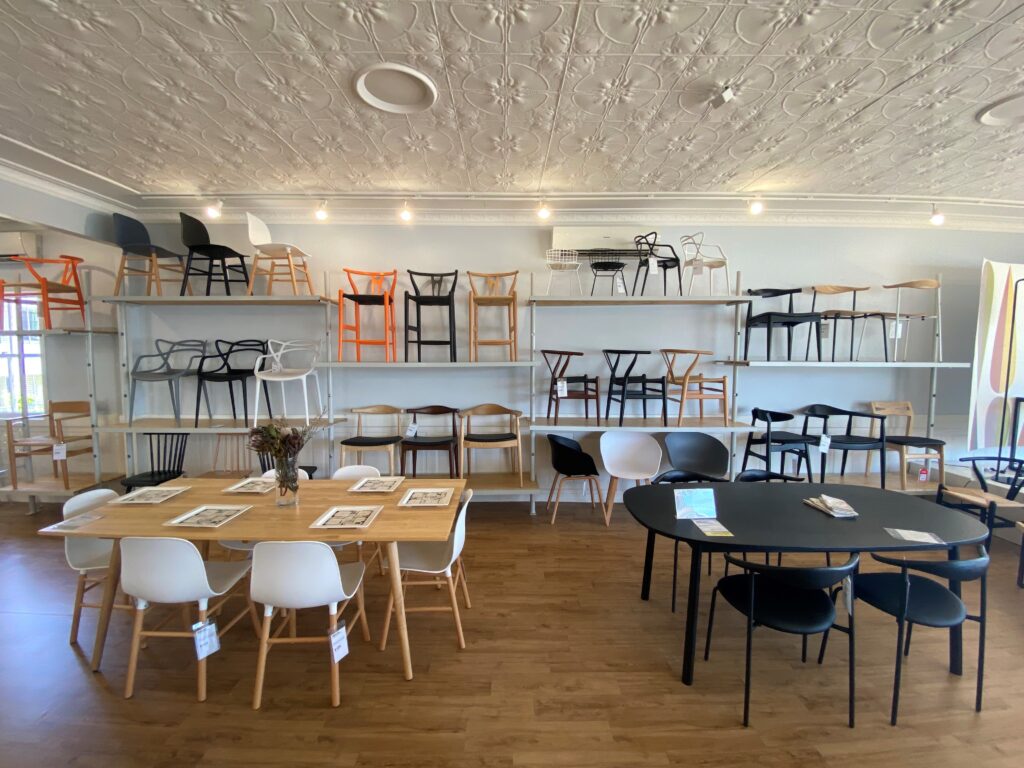 The Replica Furniture Showroom Staff
Our experienced and highly knowledgeable staff are always available to assist you with your purchase. Whether you are unsure on which product will suit best, placement of furniture or just general styling advice, our showroom staff are here to share insight. We understand the process of furnishing a space can quickly grow tiresome and overwhelming. From selecting the right product to finalising the correct colour finish for your space- we can help! As above all, we want our customers to have a smooth experience and be confident in their purchase.

The Replica Furniture team works hard to ensure that customers are left with a more than satisfactory shopping experience. We recognize that through the struggles of COVID, many retailers are left with low stock or delayed shipments. This can often make a furniture shopping experience more challenging than need be. The Replica team works hard to accommodate your desires, always offering alternatives or to be placed on a wait list for when the product is restocked.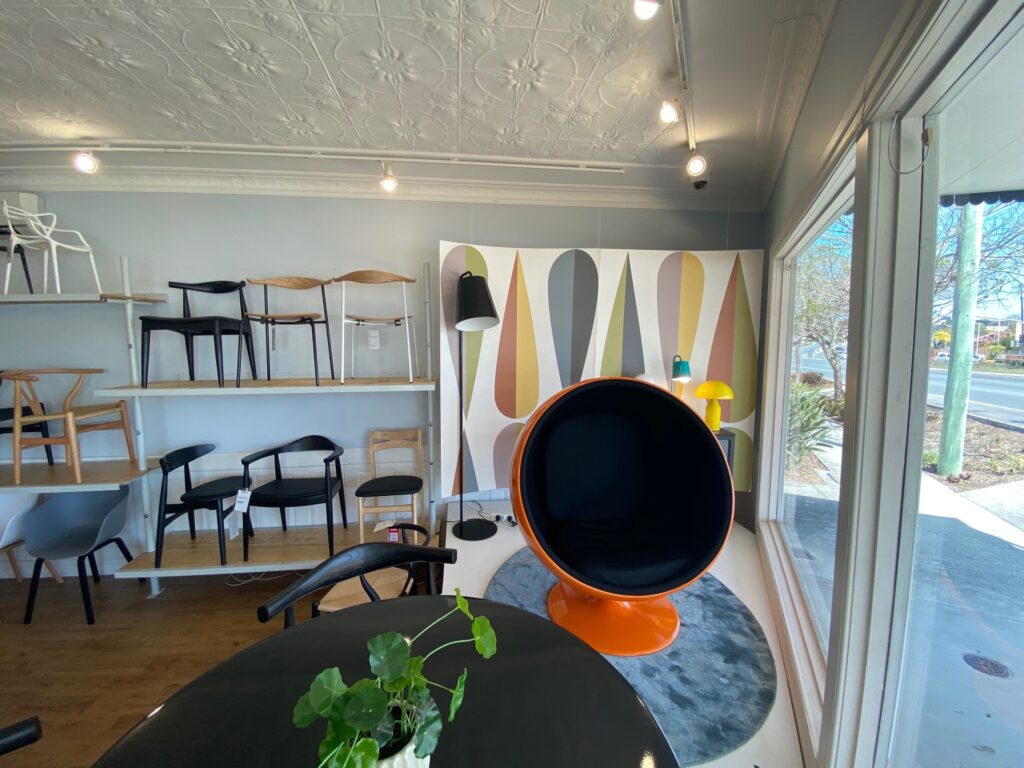 In summary, our Kedron showroom is waiting to be viewed by you! Similarly, our showroom staff are ready and available to assist you with any product or design questions you may have. Moreover, be confident in your purchase by taking advantage of our product loan service.
Our friendly staff are waiting to assist you from our Kedron Showroom where you can view our full range in person.
Alternatively, view our full product range through our website by clicking here.
In addition, contact us on 1300 338 978 to speak with our customer service team.