Welcoming the Replica Habibi Coffee Table- stocked by Australian Owned furnishing company, Replica Furniture. Based on designs used for traditional oriental tea services, the Replica Habibi model effortlessly emits elegance in it's simplicity. Available in Gold, Black or White, this versatile table includes a removal top that can utilised as a separate serving tray. Looking to tie your space together with this exquisite table? Click here to purchase today! Read on to find out styling details and specifics.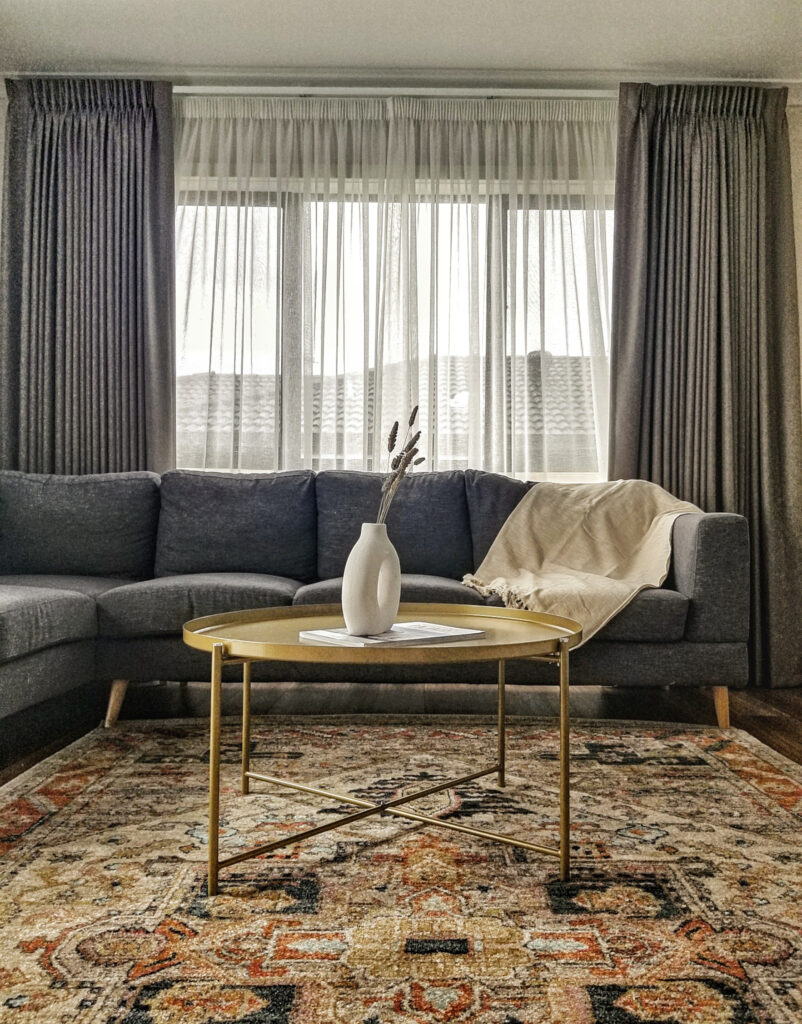 How to Style: The Replica Habibi Coffee Table
The Replica Habibi Table showcases a large rounded top, supported by a minimalistic tubular metal base of the same colour. Naturally enhancing any space, the strong use of steel in this piece sustains a great presence that upholds an atmosphere of sophistication and maturity in the home. This straight-forward design allows the material and colour of the table to be of main focus in your home. Thus, it is important to consider the pre-established style of your space when selecting the colour finish of your Replica Habibi Side Table. The image attached showcases potential styling of the gold finish option.
Indoor steel furnishings are undeniably a statement piece wherever placed. Consequently, in order to support this statement piece, it is highly important for it to be styled with complimenting colours and textures. For example, the Gold finish would elevate darker interiors that will in-turn compliment the colour, creating cohesion. Soft materials and textures that oppose the table, will allow it to stand out further.
Suitability
The unique design of this coffee table features a removable tabletop creating versatility in use. Utilize as a separate serving tray, or place on top of a cushioned ottoman to create more surface area in your lounge space. This detachable steel top adds life and longevity to the entire product. Having powder-coated steel as the sole material in this product also grants years of reliable use to the owner. Difficult to stain and easy to clean, this table is ideal for families or businesses that intend on making a unique, but safe and dependable furniture purchase.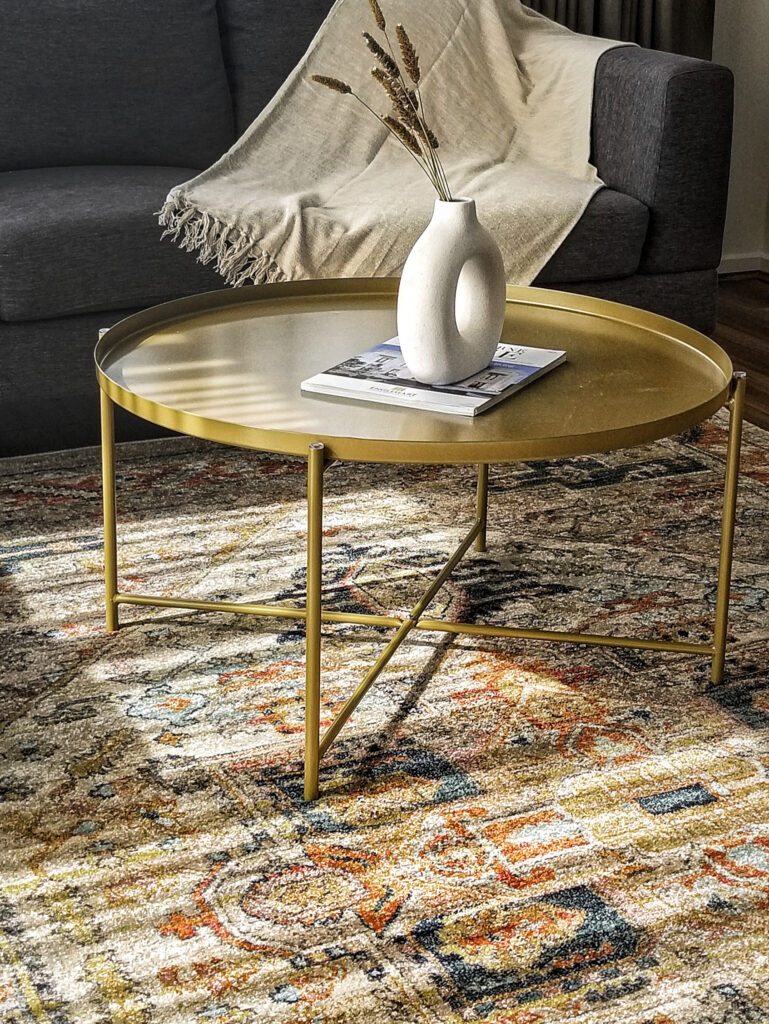 Packaging, Availability and Variations
The Replica Habibi Coffee table is available in a white, gold and black finish. A matching in design Replica Habibi Side Table is also newly available at Replica Furniture. Teaming both the Replica Habibi Coffee Table and Replica Habibi Side Table would create effortless cohesion within your space. The packaging of this product comes in two boxes and the only assembly required is the placing of the tabletop onto the steel base. This product is available now, Click here to purchase today!