Looking for the perfect coffee table to complete your Brisbane, Sydney, Melbourne home? Unsure of what to consider to make the best selection that caters to your personal needs? Australian owned furniture company, Replica Furniture is here to help! With years of modern and mid-century replica furniture design and styling experience, we have compiled all you need to know to find your best coffee and side table. From materials, sizes and functionality, our Coffee Table Style & Size Guide covers it all. Take advantage and affirm that you are making the most suitable purchase for your space. Read on to find out or click to view our full Coffee Table and Side Table range!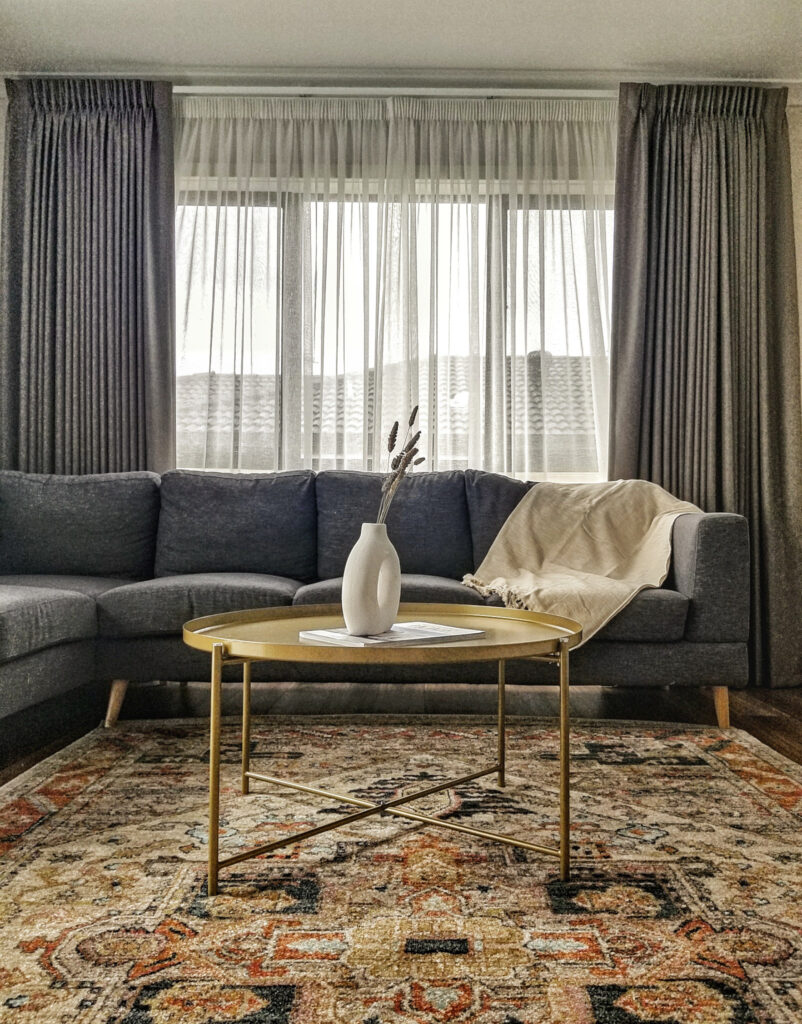 Coffee Table Style and Size Guide; Questions to Consider.
Replica Furniture's prime tip in our Coffee Table Style and Size Guide is to firstly determine the pre-existing style and atmosphere of your space. As purchasing a piece that does not compliment the preceding style has the potential to completely overpower a room. In addition, we understand the importance of incorporating your own personal style to your needs. To determine what style is already present in you space, questions to consider are; Is your space indoor or outdoor? Does your space carry a more formal or casual atmosphere? Are you working with an open or closed layout? Contemplating these important questions first, will simplify the process of finding your perfect piece extremely.
For instance, if you are purchasing for a more casual space such as an open layout family lounge room, opting for a timber made piece would be more suitable. As rustic, natural materials similarly hold a casual energy. Replica's Nordic Timber Coffee Table is a perfect example of this . This table gives an understated and light look that would compliment a casual space pleasantly. Opposed to a formal space, such as a closed layout office, which would be complimented more by materials like marble, glass or metal. As shown in the above picture, The Replica Habibi Coffee Table made of powder-coated steel fits perfectly in this, more formal, lounge area. Other example products include the Replica Lund Round Marble Coffee Table or the glass Replica Noguchi Coffee Table.
Evidentially, establishing the pre-existing atmosphere will refine which materials to consider making your selection more straightforward.
Coffee Table Style and Size Guide; Functionality.
One of the most important things to consider above all else is the functionality of your table. Knowing exactly what your coffee or side table will be used for or used by, will assist you in making a more thought out purchase that will cater to your needs. For example, is this table going to be used to hold drinks, remotes and loose items? Or is it's purpose more stylistic? – something that will be adorned by a pot plant and coffee table book, rarely moving.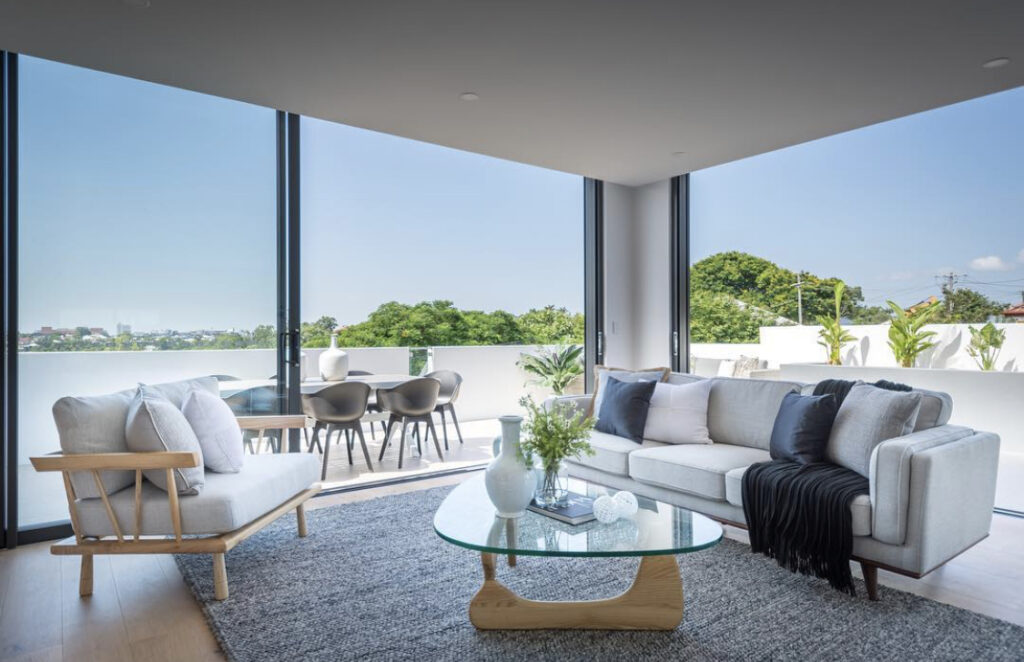 Light tables are much more functional if the table is going to be used often and in a casual way, we have found that light tables are more functional. This allows you to move the table around to suit differing occasions and be cleaned with ease. For example, the Replica Linda Coffee Table or the Replica Hans Wegner CH008 Coffee Table Walnut are other modern, light timber pieces that are perfect for casual, regular use. Inconspicuous to dust and easily moved if needed to be closer or further from the sofa.
Opposed to a table that serves more for purposes of filling a space and bringing style such as the Replica Orange Hybo Coffee Table by Eero Aarnio. This table bears a glass top and is somewhat bulkier. Therefore perfect for a formal space where it will be rarely disturbed. Considering who your table will be used by is always important. There is no sense in purchasing a stunning glass coffee table for there to be constant fingerprints left by the kids. To sum up, ensure that you are making a calculated choice about the material used in your piece.
Coffee Table and Side Table Heights and Sizes.
The height and size of your chosen Coffee Table or Side Table will also largely play into it's functionality. The ideal coffee table will sit level with the cushion seat of your sofa, usually measuring 40cm-45cm high. This allows easy access to the table top from a seated position while avoiding any view obstruction of the sofa. Depending on the spatial limits of your space, the recommended space between your table and sofa is 30cm-40cm. Again, this allows easy access to the table top from a seated position while also ensuring there is still ample room to walk around the table.
Regarding side tables, the average height can be anywhere between 50cm-65cm high. The height of your perfect side table will depend largely on the height of your sofa. Likewise to coffee tables, an ideal side table will sit level to your sofa's side armrests. For this reason, the Replica Eileen Gray Side Table is extensively popular for its easily adjustable height – ranging anywhere from 50cm-92cm high and open base. The open base and adjustable height allows potential for the table to be tucked in to the base of the couch and have the top sit above the armrest. As a result, this creates an obvious modern look. Similarly, the Replica Eero Saarinen Tulip Side Coffee Table is also widely popular contingent on its open base.
Indoor vs. Outdoor
Being an Australian owned and operated business, Replica Furniture understands the great importance that lies on finding durable and long-lasting outdoor furniture. As a result, Replica Furniture works to offer many UV-Stabilized and weather tested outdoor products, resilient to the scorching Australian sun. Products such as the Ocean Outdoor Coffee Table and the Ocean Outdoor Side Table by Siesta are prime examples. These products are made from Polypropylene plastic. Known for its high melting point, this material is commonly present in microwavable plastics. Therefor these products are highly resistant to any colour fading or becoming brittle from the sun. In short, these products are certified to last in outdoor use, whether located in Sydney, Melbourne, Perth or Brisbane. Available in black, white or grey the Ocean Outdoor range by Siesta is the perfect coffee and side table set to bring longevity and cohesion to your outdoor space.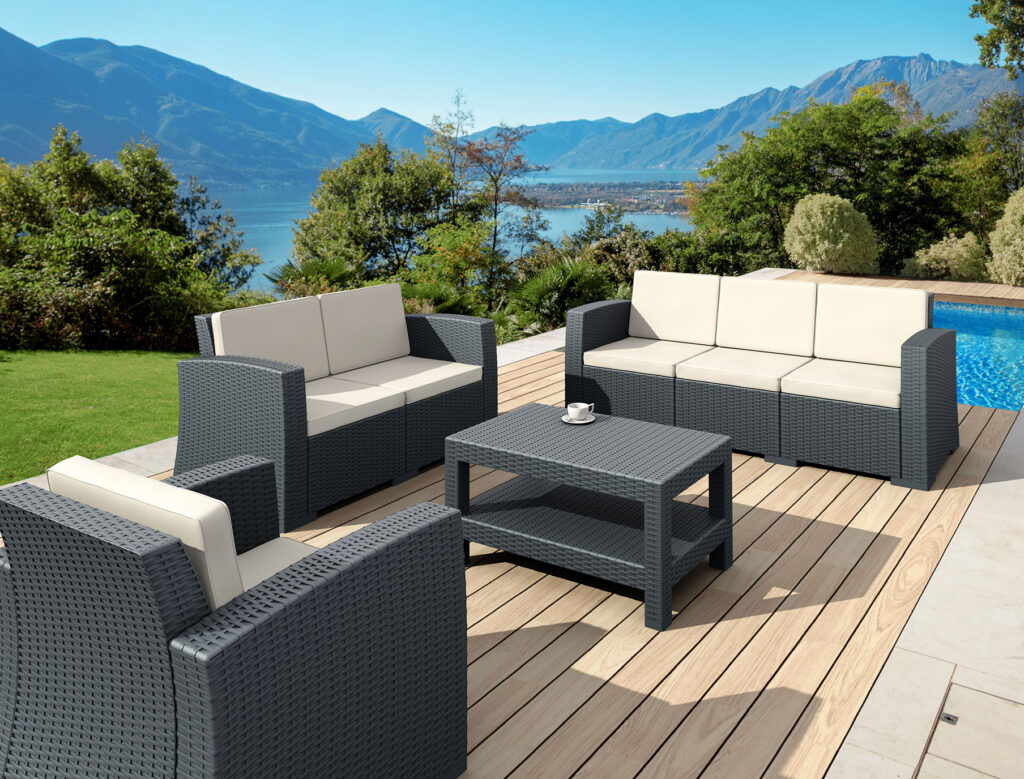 A complementary match.
Finding a fitting Coffee table is one feat but finding a complementary side table is another ordeal. Replica Furniture knows this, which is why we offer select styles in a coffee table and matching side table. Such products include the Replica Taranta Side Table by Lodarico Bernardi for Ooland and the Replica Taranta Coffee Table by Lodarico Bernardi for Ooland. Furthermore, the Replica Tray Table Range offers 3 varying sizes in the same sleek powder-coated steel structure. In addition, the previously mentioned Ocean Outdoor Range by siesta is another complimenting outdoor table set. To create a space with cohesion and natural flow of style, a matching or complimenting side and coffee table set is the best way to go.
We Are Here to Help!
The Replica Furniture team are always available to assist you with your purchase! Whether unsure of which product will suit best or just general styling advice, we are here to share our insight! Our years of experience in modern and mid-century replica designer furniture will work with your personal style to find you the perfect piece. Our friendly and knowledgeable, staff are waiting to assist you from our Kedron showroom. Alternatively, our customer service team is available to speak with you about any product or styling questions you may have. You can reach us on 1300 338 978.
Alternatively, Click here to view our full product range.