The iconic Masters Chair by Phillipe Starck combines the silhouettes of three iconic mid-century chairs. The chair pays homage to the Series 7 chair by Arne Jacobsen, the Charles Eames Eiffel base chair, and Saarinen's Tulip Armchair. The Masters Chair itself has become a modern classic. Australian owned and operated furniture retailer, Replica Furniture, offers modern Australians a wide range of replica designer furniture including mid-century classics to European style designs. The Replica Masters Chair by Philippe Starck is a best-seller due to its versatile aesthetic and supreme practicality. Suitable for indoor or outdoor use, this design meets many and varied needs. Whether for personal use in a modern indoor dining setting, or commercial use in Bars, Cafes or Hotels. Therefore, the Replica Masters Chair by Philippe Starck is perfect for any Brisbane, Sydney, Melbourne dining space.
Read on to find out more or click here to view our full range!
Replica Masters Chair by Philippe Starck for Indoor Use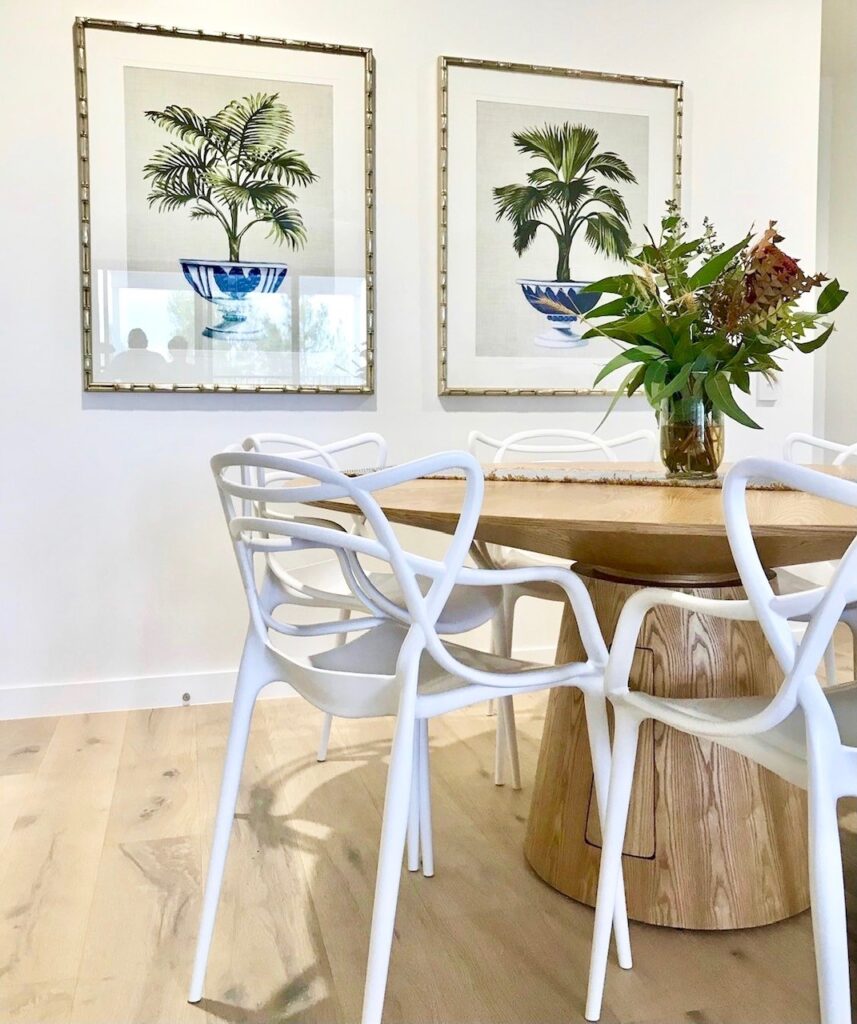 Replica Furniture stocks The Replica Masters Chair by Philippe Starck in varying colours. White, Black and Grey – a tone to suite any Australian home. The Replica Masters Chair in White complements natural timber tables, particularly blonde timbers such as ash and oak. Briana Forster Design have styled this table to perfection with the addition of white Replica Masters chairs. These chairs make a modern statement without detracting from the beauty of the natural timber table. Looking for a practical dining chair to complement your timber dining table? Our Replica Masters chair is the answer!
Replica Masters Chair by Philippe Starck for Outdoor Use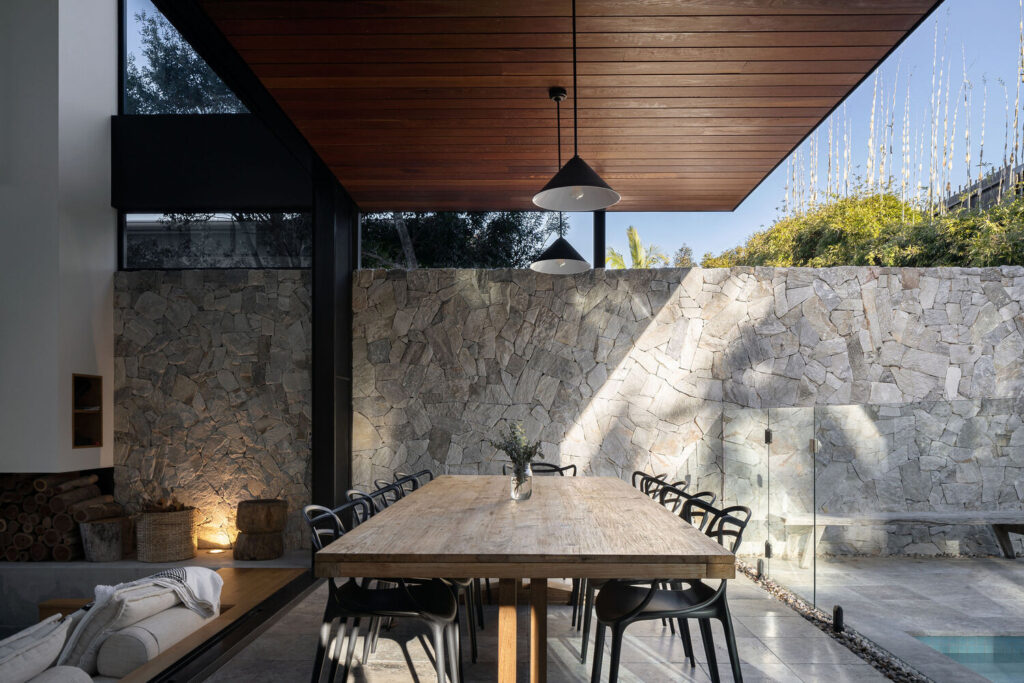 The Replica Masters Chair by Philippe Starck is crafted from weather resistant plastic which is UV Stabilized- a great choice for any Brisbane, Sydney, Melbourne modern outdoor dining space. Therefore, suitable for all weather conditions, including direct sunlight and rain. Glockel have effortlessly styled our Replica Masters chairs in this stunning outdoor entertaining area in Brisbane. The Replica Masters Chair in Black creates a modern look with warm toned outdoor timber dining table without overpowering the space.
Commercial Use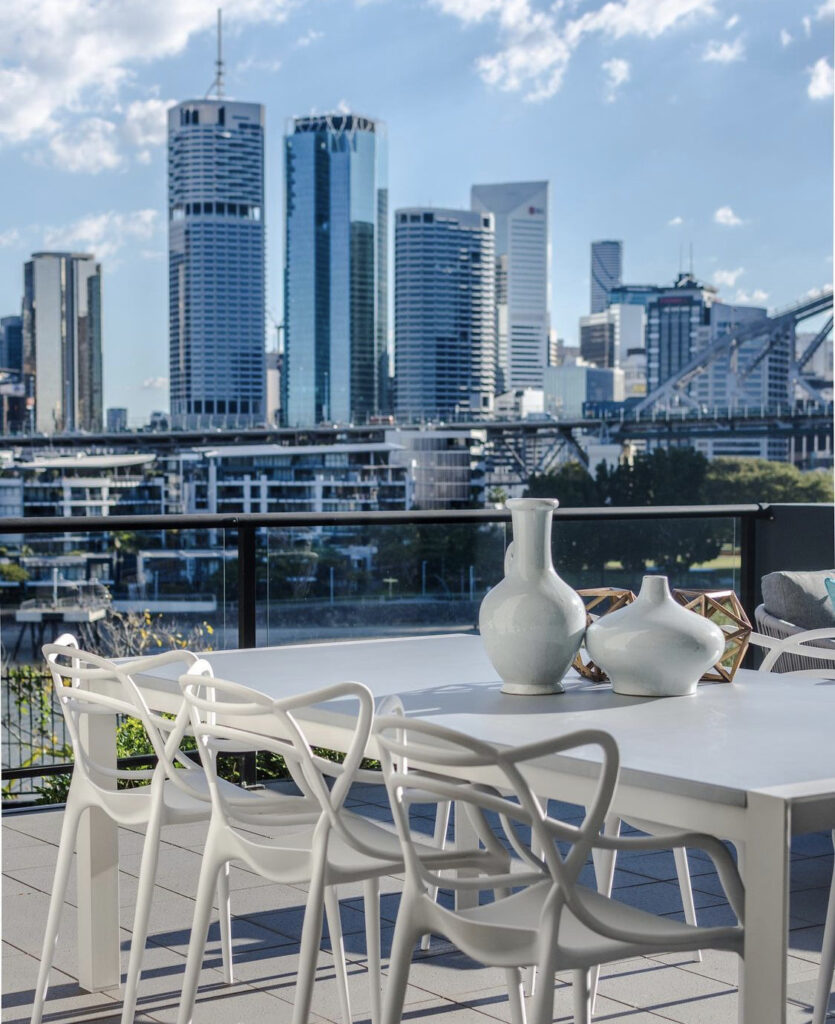 The elegant style and supreme durability of the Replica Masters Chair makes it a popular and sensible choice for commercial use. Easy to stack and easy to store, this stackable chair is a hospitality favourite. Hospitality customers enjoy the enhanced longevity of the Replica Masters chair due to its UV stabilisation. Café owners like the easy to clean nature of these chairs Whether furnishing a Bar, Hotel room, Café, Restaurant or workplace, the Replica Masters Chair ticks all the boxes.
Replica Furniture's Loan Service
Unsure of which finish the Replica Masters Chair will suit your space best? Take advantage of Replica Furniture's Loan Service. This allows you to take home up to three makes of any chair or stool for 24 hours, free of charge! We want our customers to have the utmost confidence in their purchase. Ensure you are completely happy with the product before making a purchase. This is all part of Replica Furniture's commitment to ensuring our customers have the best shopping experience possible.
We're here to assist you!
Need further help? Contact us to discuss any product details, styling advice or other queries. We aim to give our customers not only the smoothest shopping experience but ensure the utmost confidence of your purchase. Visit our showroom today to be assisted by our knowledgeable floor staff. Where you can also view our full range in person. Alternatively, our customer service team is available Monday to Friday by phone. We will be delighted to discuss any issues or queries you may have.