To find the perfect Replica lighting choice for your home is tricky feat. This is because it can differ vastly from room to room based on different needs and desires. Australian owned and operated furniture specialists, Replica Furniture is here to help you in this task! Our wide range of lighting products features designer replica bedside lamps, table lamps, floor lamps, pendant lights, hanging lights and more! With our assistance you'll find what you need for your Brisbane, Sydney or Melbourne home in no time! Read on to find out more or click here to browse our entire range of replica designer lighting.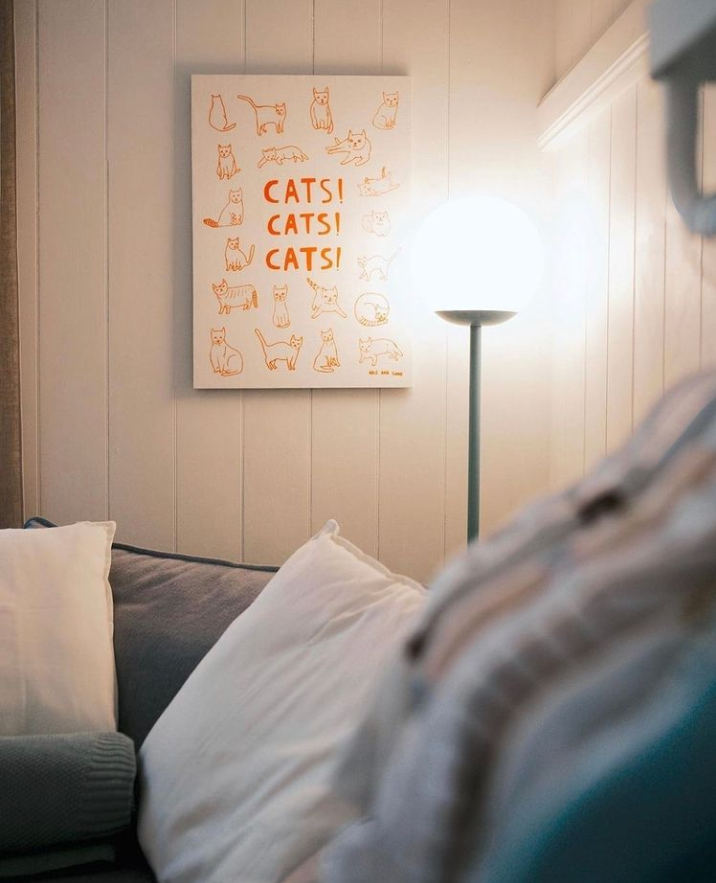 Replica Lighting; Floor Lamps as Statement Lighting.
Floor lamps are great as they serve both for lighting an entire room but also for bringing a new spatial element as eyeline lighting. As pictured above, the Replica Moon! Floor Lamp by Tristan Lohner emits a stunning bright warmness that illuminates the whole space. This ensures no need for extra short targeted lighting such as desk lights or table lights. This reinforces its use as a stand-alone statement light in the room. The subtle use of pastel blue in the stand strengthens its arresting feel without it becoming too difficult to style or compliment the room.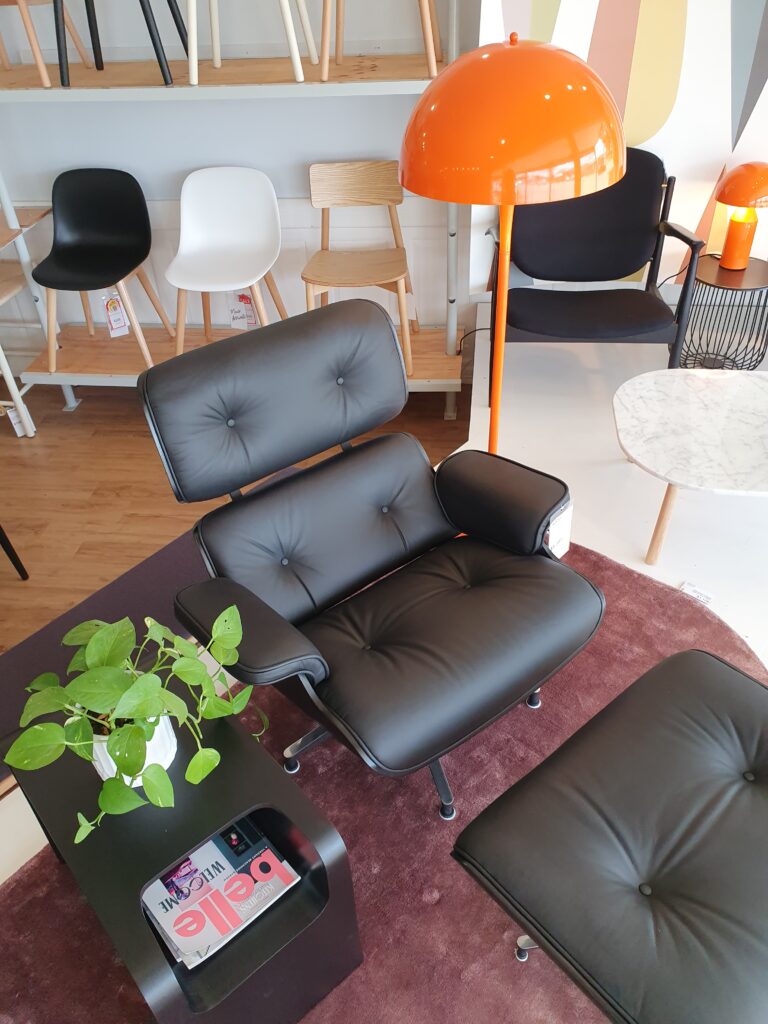 The Replica Orange Panthella Floor Lamp by Louis Poulsen is another great example of lighting that can be utilised as a focal piece within the room. As pictured above, the clearly retro lamp has been styled in our Brisbane Showroom next to the Replica Charles Eames Lounge Chair and ottoman in black Italian leather, also pictured is the Modern End Table with Magazine Holder in black. Styling a bright lamp such as this, with black or darker toned furniture allows the lamp to remain a focal point of the room. In turn this gives the room personality and character. Transform any mundane office, living room or bedroom to something completely unique with a statement floor lamp such as this.
Replica Lighting; Hanging Light and Pendant Lights.
Implementing Hanging Lights or Pendant Lights in your home is a great way to save on floor space without sacrificing style. The Replica George Nelson Bubble Saucer Pendant Light is a perfect example of an understated lighting addition that compliments the space without being overpowering. Thoughtfully crafted from silk fabric and steel wiring, this piece is sure to soften your space while adding sophistication. The unique shape of the pendant, originally designed in 1952 has proven to stand the test of time. From successfully being placed in ultra modern homes as well as in traditional period timber homes.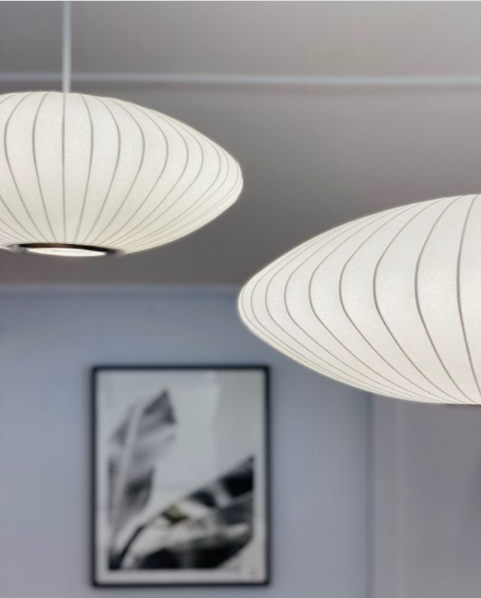 Replica Lighting; Table Lamps and Bedside Lamps.
Desk Lamps and Table lamps are often not held to high importance. However, a well styled table lamp has the potential to completely elevate a space and add personality. For example the Replica Mini Panthella Light holds a clear retro feel that can liven up any room. Originally designed in 1971 by Verner Panton, our smaller Replica allows you obtain multiple of this classic design around your home! Appropriate for the bedside table or strategically placed on an occasional table. Pictured below is the Replica Mini Panthella Light in White, successfully complimenting the sleek look of the space while adding a touch of personality. Table lamps also do a great job of filling awkward spaces or providing direct light in shadowed corners.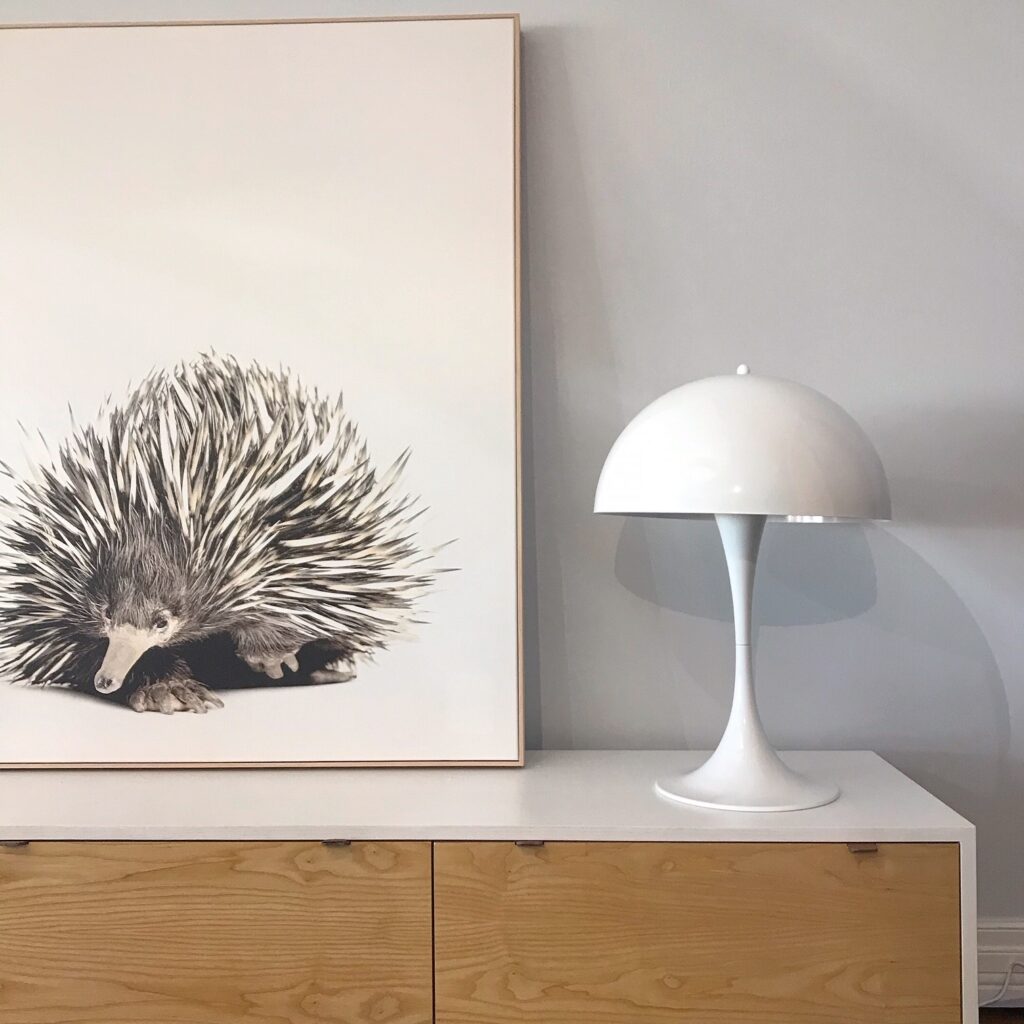 Need further help?
Need help to select the perfect lighting option for your space? Contact us today to discuss any specific product queries or just general styling advice! Visit our Kedron Showroom today to be assisted by our helpful floor staff where you can also see our lighting range in person. Alternatively, our customer service team is always available for a chat by phone Monday to Friday. Let us help you find exactly what your looking for in the smoothest way possible!
Click here to get in contact with us.