Achieving a naturally alluring and sophisticated atmosphere within your home is effortless with the use of walnut timber. The deep tones and gorgeous texture of this organically dark shaded timber carries clear elements of sophistication and elegance. Creating a tasteful and mature look in any room throughout your Brisbane, Sydney, Melbourne home.
Australian owned and operated small business, Replica Furniture, knows this and works to offer a range of Replica Designs finished in Walnut timber. From Walnut Dining Chairs and Dining Tables to Walnut Kitchen stools and Lounge Chairs, this material is not something to shy away from. As furthermore, use of walnut throughout varying rooms in the home makes for an easy way to achieve cohesion and continuity of style.
Walnut Timber Dining Chairs
With dining rooms typically setting the tone for the complete style of your home, dining chairs are a great way to introduce the tones and textures that you wish to continue on throughout your space.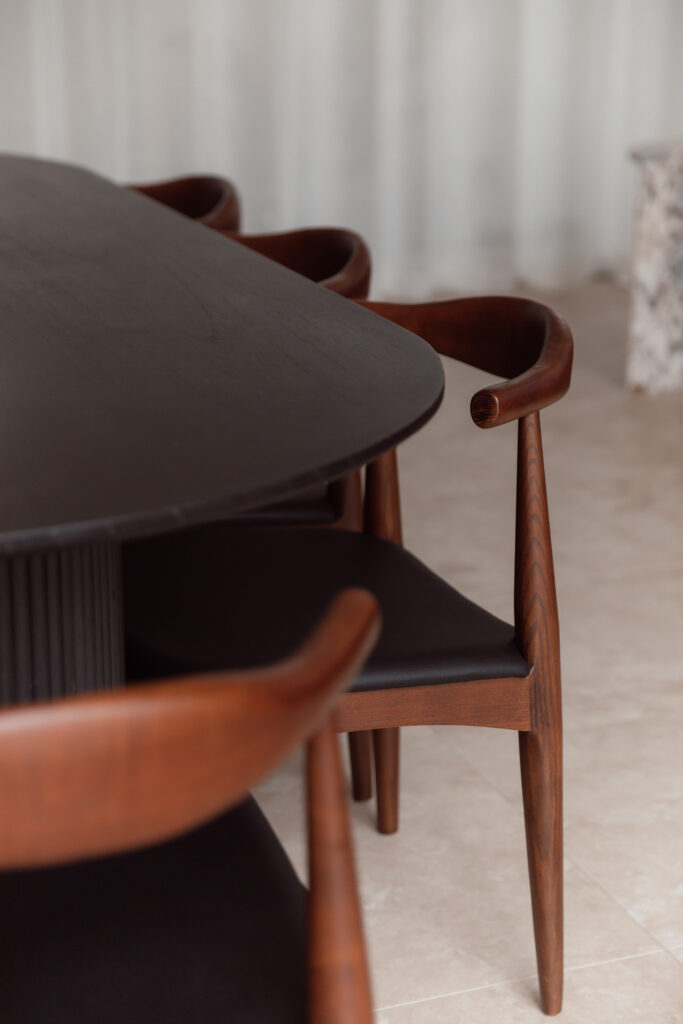 Pictured here is the Replica Hans Wegner Elbow Chair CH20 in a Dark Walnut finish. The thoughtful design of this piece allows the naturally occurring woodgrains and growth marks of the Walnut timber to remain prevalent in the frame of the chair. Complemented beautifully by black padded seating, which reinforces the mature and sophisticated essence that this design carries. As shown, pairing this gorgeous walnut colour with similarly dark shaded dining table makes for a cohesive and seamless look.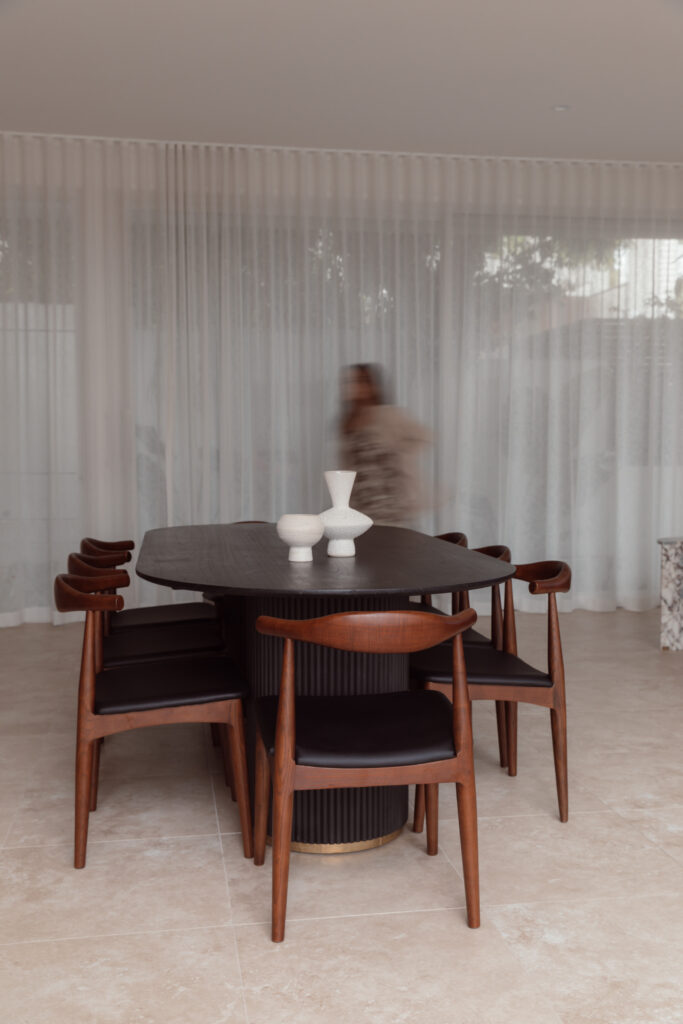 Walnut Timber in a Living Space
Within the living room, there is great potential for further use of Walnut throughout an array of differing products. Obtaining several different pieces that are either constructed fully from Walnut or just partially makes for an easy way to achieve unity within the larger space.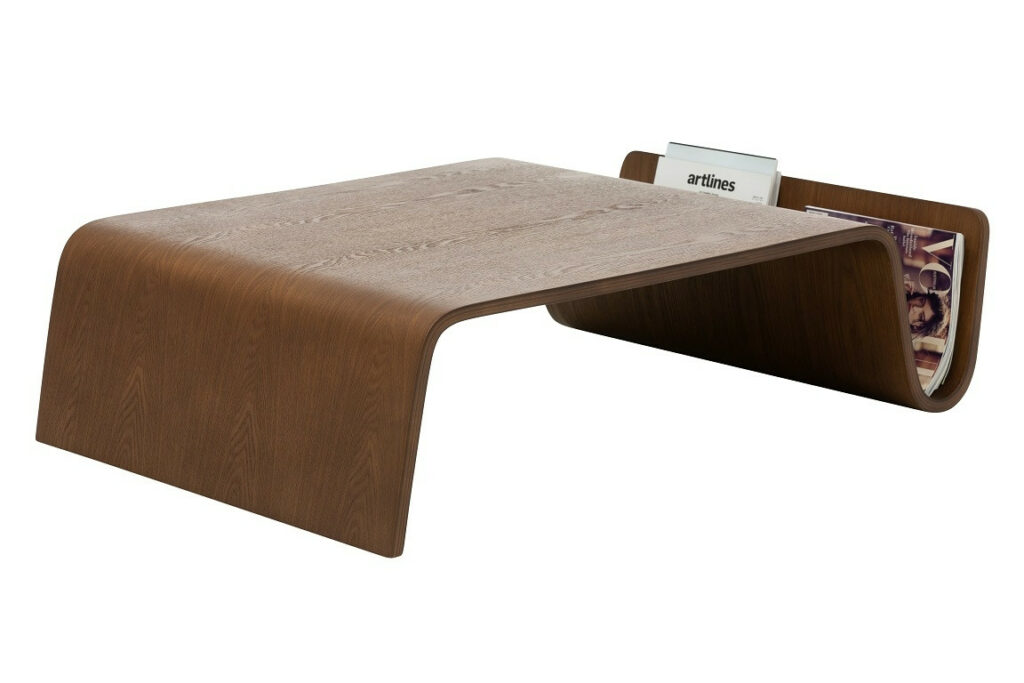 Pictured above is the Scandi Coffee table in a walnut finish. This is ideally styled in a minimalistic fashion. Utilised as a 'Hero' piece within a room as to obtain majority of the focus. Doing this allows the dramatic presence of the woodgrains to shine brightly within your space. Therefore, styling this singularly in front of lounge chairs or a couch in your living space will achieve a practical and thoughtful layout.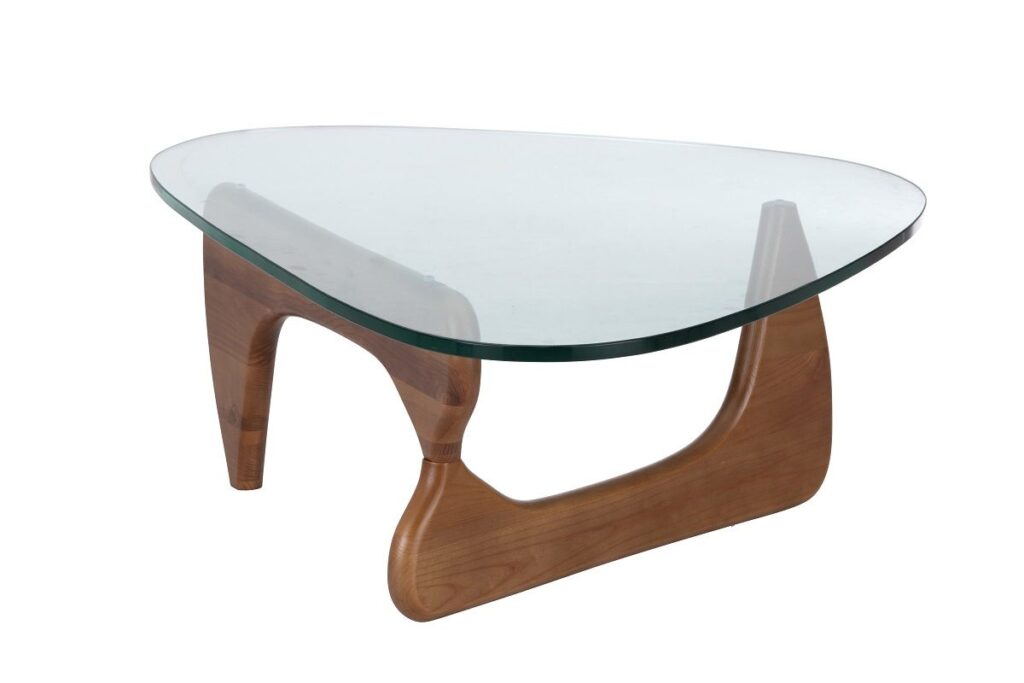 The Replica Noguchi Coffee Table features a modern and sleek glass top paired with varied completely solid timber bases. As shown here, the Walnut base option incorporates use of Walnut subtly, without being the main attraction. Subsequently, this piece is better suited for a space that desires small accents of Walnut rather than a focus piece.
Walnut Timber in the Kitchen
The Replica Neva Bar Stool in Walnut similarly achieves that same sophisticated and sleek previously obtained by the Replica Hans Wegner Elbow Chair CH20 in Dark Walnut. Furthermore, that similar styling of placing the piece close by dark colours upkeeps the pre-established cohesion within your home.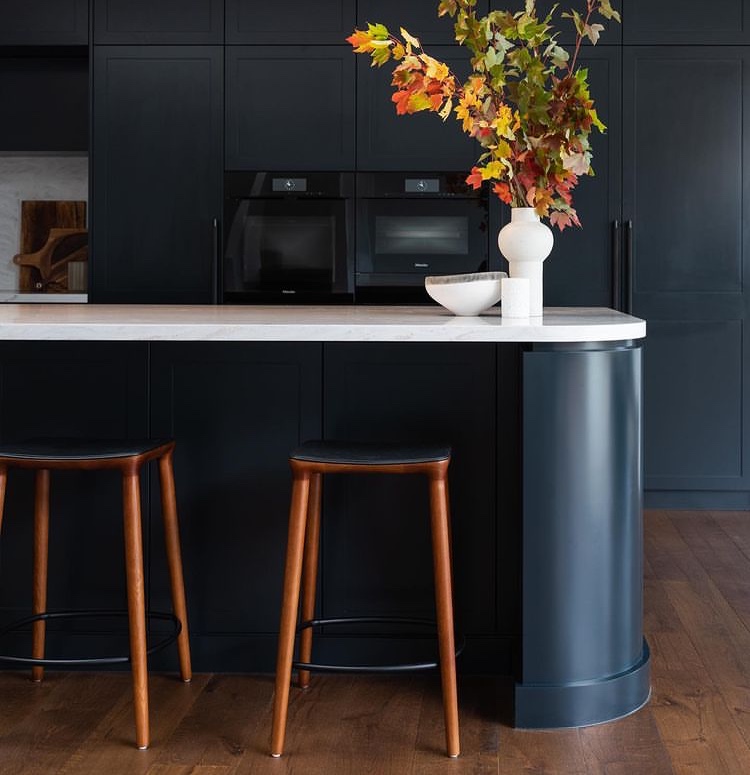 Moreover, the Walnut frame of this design still proudly displays those beloved wood markings. Consequently, allowing the same 'minimalistic' styling to carry on in this room, giving focus to the Stools.
Need further help?
Need help to select the perfect Walnut pieces for your space? Contact us today to discuss any specific product queries or just general styling advice! Visit our Kedron Showroom today to be assisted by our helpful floor staff where you can also see our lighting range in person. Alternatively, our customer service team is always available for a chat by phone Monday to Friday. Let us help you find exactly what your looking for in the smoothest way possible!
Click here to get in contact with us.